WEW stands for Wicked Entertainment Wrestling..and wicked in every sense..
WEW was created in October 2008 by General Manager Chris Hall. It is based in Newcastle Upon Tyne, England at the Metro Radio Arena which is the largest concert and exhibition venue in the North East of England. The Metro Radio Arena has a strong commitment to the North East as a region, and is more than capable of supporting the very best in entertainment in this superb 40,000sq metre site.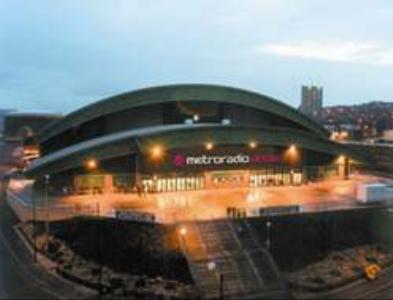 The 11,000 seater purpose built Metro Radio Arena Newcastle was the brainchild of former Animals stars, the late Chas Chandler and his partner in Park Arena Nigel Stanger. It opened in November 1995 with basketball, and the first concert, David Bowie, was on Thursday 7th December.
Since its opening, the Metro Radio Arena quickly established itself as a superb venue and major North East landmark, alongside WEW The Metro Radio Arena promises to entertain fans from all over the world. The Management Team hope to rise WEW into the top ranks of wrestling federations in the world.
SHOW TIMES -
WEW MAIN SHOW - WEDNESDAY 23.00
WEW FALLOUT - SUNDAY 23.00